CREATIVE | VERSATILE | INDIVIDUAL
patented technology
FOTOBLECH - The perfect wedding gift
Already know what you are going to give the bride and groom? No? How about a portrait of FOTOBLECH?
Your wedding gift
Give the bride and groom something unique - something permanent!
By FOTOBLECH you can keep the happiest moment of a couple forever. The connection of two people is marked in a plate in the truest sense of meaning. That is nothing superficial you can easily repaint, it is a pattern for eternity.

This picture makes the wedding precious. This gift is individual and steady.
Possible formats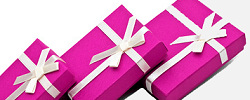 Basically act FOTOBLECH the better the bigger they are. We recommend at least A1 (59 * 82cm), better yet 100 * 70cm. The size you can also listen to free up to 125 * 300cm per panel. Still larger sizes are assembled from a plurality of individual panels and interconnected.
Frame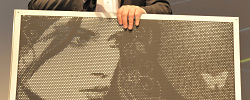 You can choose from 3 different frame types:
- Unperforated edge
- Edged border with welded corners = metal frame
- White border and background from 2mm aluminum = Passepartout (see photo)
Material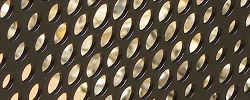 We use 1.5 mm aluminum and cut more than 10,000 different sized holes per square meter. The sheet is powder coated color. It is a pleasure for us to use different materials and surfaces if you want that.

Different from prints you get a very high quality material. You will achieve a uniqueness that you have never seen before!
Motive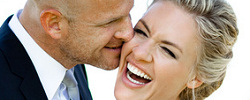 Send it to info18@fotoblech.at. Close ups are most suitable. If you do not have the picture of the couple, you should contact the wedding photographer.

Need help with the design? Please contact us. We can help you!
Order now!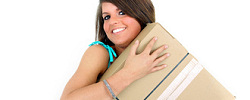 After sending us your image, you will son receive a no-obligation preview and price. With your OK your applications moves on to the punching machine and next on to power coating. The time for delivering is approximately 3 weeks. Let us know if you need your FOTOBLECH earlier. Order

NEW: Now there are beautifully designed vouchers available here.